GALLERY KAI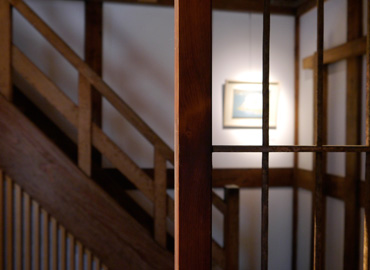 About Us
GALLERY KAI is located in Kichijoji inside a warehouse that was formerly owned by the family of Yukichi Fukuzawa, founder of Keio University. The warehouse was relocated from the Fukuzawa home near the Keio Yochisha Elementary School in Tengenji.
We at GALLERY KAI hope to provide a place within these historical walls for people and art to meet, create memories, and grow roots in Kichijoji.
After the passage of time, the warehouse was reborn as GALLERY KAI. We hope that GALLERY KAI will serve as a hub of new art and culture while continuing to grow along with Kichijoji and art lovers everywhere.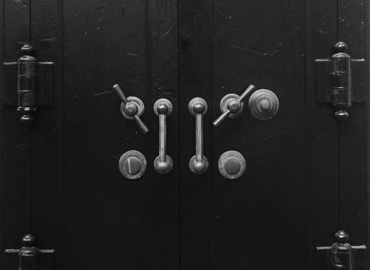 The Kura (Warehouse)
Keio Founder Yukichi Fukuzawa's Historic Family Warehouse. This warehouse was once a part of the family home , located within the campus of Keio Yochisha Elementary School.
Many students fondly remember the warehouse as a long-time fixture of the campus, but due to campus expansion, it was taken apart and placed into storage in 2000.
After consultation with Keio University, the warehouse was moved and rebuilt in its current location in March 2002.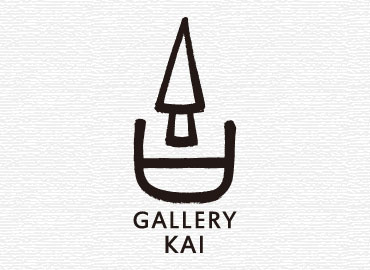 The Symbol
The Gallery KAI symbol depicts the first Chinese character of "Kichijoji", which means fortune, in oracle bone script. Oracle bone script is a set of ancient Chinese characters written on animal bones or turtle shells used for divination during Yin dynasty (about the 17th century to 11th century B.C.)
The bottom portion of the symbol is a "sai", a vessel used in Ancient China as a container for the spirits of important words, such as spells or blessings.
Above the sai is an image shaped like a spearhead that is protecting the precious word spirits.
This symbol reflects our aspirations to protect and share art and culture, and provide a place for people to feel a moment of peace and fortune.
ACCESS
GALLERY KAI
Tokyo, Musashino, Kichijoji
〒180-0003
1-21-4 minamicho kichijoji musashinoshi tokyo
TEL : +81(422)-43-1750
https://gallery-kai.jp/
info@gallery-kai.jp
OPEN: ONLY DURING EVENT PERIOD